Cuba
Cigars, Rum, Castro, Che, Classic Cars, Neglect & Salsa. The Indefatigable Caribbean Time Warp & A Country Truly Like No Other
Centro, Havana, Cuba. April 30, 2015
Cuba
It seems everyone is buzzing about Cuba these days. It's the place to be, the next big must-see location, and it was that even before the recent and on-going thaw in Cold War-ear hostilities between it and the big bad US only some 150 kilometres (93 miles, America) away north across the Florida Strait. 'Go see it now before it changes forever' is the advice, as if it's likely to. It's not. Cuba has been stuck in something of a tropical deep-freeze ever since the Cuban Revolution of 1959, one that inadvertently saved many endangered traditions, and it's going to need more than a massive influx of new tourists & their money to put a visual dint in all the faded grandeur on display today, most famously the crumbling colonial architecture & the lumbering 1950s classic cars that are somehow still plying the country's signage-challenged roads. Cuba, the largest island in the Caribbean, is too visually & culturally complex, too beguiling, just too damn vast. And after not changing at all for over half a century, it's hardly going to change with any kind of urgency now, new money and new opportunities notwithstanding. Change is coming, of course it is, but I suspect Cuba will still fascinate on so many levels even when it does.
Cuba is a country with no historical precedents: economically poor, but culturally rich; visibly mildewed, but architecturally magnificent; infuriating, yet at the same time, strangely uplifting. If the country were a book, it would be James Joyce's Ulysses; layered, hard to grasp, serially misunderstood, but – above all – a classic.
– Lonely Planet Cuba
HISTORY & A CHANGING CUBA
The most beautiful land human eyes had ever seen.
– Christopher Columbus upon nearing Cuba on October 27, 1492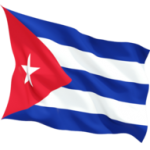 Pre-1959 || Pre-Columbian & Colonial Cuba
Prior to European contact in 1492 Cuba was principally inhabited by the indigenous Tainos, the first pre-Columbian culture to nurture the tabaco plant so that it could be processed for smoking. Spanish colonialism shortly followed, a period officially lasting from 1511, with the landing of the first colonizers led by Diego Velazquez, until 1898. A long & difficult period for the island but one that has shaped it to this day, during this time Spanish conquistadors came, saw, conquered, ruthlessly ruled, built & enslaved; first introduced into Cuba in 1522, there were some half a million African slaves in the country by the 1840s when Cuba was the world's largest sugar producer, reason enough for the sweet-toothed US, who had their eyes on Cuba from as early as 1808, to offer – twice – to buy the island from the Spanish. Disenfranchised by the Spanish power structure, rebellions by landowners in the late 19th century were quelled until Spanish surrender in July 1898, the result of a US Army-led attack on the Spanish in the eastern city of Santiago de Cuba, the only important land battle of the so-called Cuban War of Independence. The US lingered – Cuba was under US military occupation for a further 4 years after the Spanish withdrawal – & ultimately helped shape and usher in a constitution, Cuba's very first, in 1902, granting Cuba nominal independence. What followed was a unstable period of quasi-independence with a (very) strong American influence – American troops were summoned to the island three times in the first 15 years of the fledgling republic's existence. Despite some positives, this was a period of violence, corruption, and general governmental dissatisfaction with Cuba stumbling from one US-backed leader to another, the last of which, Fulgencio Batista, conceded power in 1959 to Fidel Castro and his band of handsome bearded revolutionaries, including Fidel's younger brother Raul, 7 years Fidel's junior, & a certain Che Guevara. This brought an end to The Populist Revolution, a.k.a. the Castro coup.
1959 – Present Day || Castro's Cuba & Change
The post-revolution years saw the new revolutionary government enacting some unpopular reform packages, the cumulative affect of which ultimately saw almost one-fifth of the population emigrating. Relations with the US also deteriorated leading to the first of many embargos imposed by the United States on Cuba coming in October, 1960. US/Cuba relations continued to plummet, not helped by a failed CIA-sponsored invasion of Cuba's Bay of Pigs in April 1961, while Cuba/Soviet relations prospered, all of which culminated in the Cold War Cuban Missile Crisis of April 1962 when the USSR secretly installed missiles in Cuba & pointed them at the US. To this day it is still the closest the world has yet come to all-out nuclear war. The US travel ban followed in 1963. Economically ostracised, heavily reliant on Soviet aid, & with the pause button on progress firmly engaged, Cuba became a living time capsule (although conversely, educational and healthcare advances enacted during this period of isolation ensured that present-day Cuba has one of the highest literacy rates in the world – 99.9% – and a healthcare system the envy of much richer nations). Life for everyday Cubans was a struggle during the hard-line Soviet days of the '70s and '80s but the collapse of the Soviet Union in 1991 hit Cuba hard, exasperating an already bleak economic picture and ushering in a period of severe austerity (dubbed the periodo especial). Desperate to find income streams, in 1993 the government did the unthinkable by legalising the US dollar. They also opened up the economy to tourism by building a string of all-inclusive beach-fronting resorts in the Varadero region on Cuba's Atlantic-facing north coast. Still government-owned today, these resorts, while showing their age, are a lifeline for the Cuban economy. The reforms of resent years continue, drip-fed to a skeptical public. Began in 2008 under new leader Raul Castro, who is far less of a dogmatist than his older brother Fidel, the reforms are slowly granting more and more freedom to everyday Cubans while simultaneously attempting to finally take the sting out of the worst global recession in living memory – Cubans can now buy mobile phones & various other electrical goods (since 2008), their homes (since 2011), & they can travel freely abroad (since 2013). Of course very few can afford such luxuries. For now at least. Needless to say the biggest change of all is likely to come as a result of the improving relations with the US and the cessation, whenever they come, of the crippling commercial, economic, and financial embargos. How the lifting of these longstanding embargos change, for the better or worse, Cuba & the lives of everyday Cubans is anyone's guess.
CUBA ESSENTIALS
MONEY & TOUTS || In the post-1993 double economy, there are two peso currencies in use, local-only pesos (MN, moneda nacional) & convertible pesos (CUC). Pegged to the US dollar, there are approximately 25 MN to the CUC (US$ = CUC = MN25). This dual currency system has had the effect of reinvigorating the two-tier 'haves' & 'have-nots' class system that the 1959 Cuban Revolution fought to eradicate. This and the social issues it has spawned (prostitution being just one obvious example) are some of the bigger problems facing modern-day Cuba. Foreigners are expected to buy everything in CUC and will rarely, if ever, handle MN, although they are easily available (a souvenir maybe) in the ubiquitous state-run Casa de Cambios where you acquire CUCs by exchanging much sought-after foreign currency (there's a 10% fee for exchanging US$). Predominantly a cash-based economy, ATMs are scarce as hen's teeth outside of the airport. Credit cards are not widely accepted (US-issued cards won't work anywhere in Cuba).
The government is cashing in on every penny you spend & in a society that on average earns $25 a month, there's no shortage of friendly locals working an angle to find ways to make extra cash by working with (or over) tourists. Even the non-savvy tourist will notice this.
In Cuba, hard currency (ie convertible pesos) rules, primarily because it is the only way of procuring the modest luxuries that make living in this austere socialist republic more comfortable.
– Lonely Planet Cuba
Cubans working with tourists are adept at extracting money from foreigners & they do so with a smile and a matter-of-fact confidence that rarely rouses suspicion. The advertised CUC4-6 Cuba libre or mojito will invariably cost more come bill/cheque time, the taxi ride will always seem more expensive than it should be, and you'll always find yourself tipping the ubiquitous musicians who pop in & out of the restaurants & bars you frequent. You'll rarely feel taken advantage of – you probably won't even notice it at the time – but it all adds up. Cuba is still good value but it's not necessarily the bargain it may first seem. In fact, it can get quite expensive. || GETTING AROUND || While free to venture onto the busy, cramped & stuffy locals-only buses, foreigners are expected to travel by Viazul, the for-foreigners state-run bus company. Tickets can only be purchased at stations. Services are infrequent & not particularly cheap (although a lot cheaper than renting a car, an expensive outlay in Cuba) but there is at least one bus a day between major cities. I never took the train in Cuba & had no reason to fly. Taxis are more expensive than you'd imagine (foreigner rate no doubt) & obviously the better presented the restored 1950s classic is, the higher the quoted fare (always agree in advance). Shiny convertibles will be the most expensive ride of all. || SLEEPING || There are no hostels in Cuba (not yet) & all hotels & resorts are government owned & overpriced/expensive (although the all-inclusive resort deals can be good value, especially for families). Independent travellers bed down in a casa particular. Spanish for 'private house', a casa particular is a homestay that rents rooms in a family home to foreigners, much like a B&B. For CUC20-25 a night for a single room & CUC25-30 a night for a double room, they offer an affordable form of authentic cultural immersion. Breakfast is normally provided and evening meals available for an additional fee, typically CUC6-7. While online booking is growing in popularity (see casaparticular.com), and even with the likes of Airbnb getting in on the act, very few casa particulars have an online presence (for now). Ubiquitous in all Cuban towns & cities, they are identified by an unfinished-looking blue logo with the accompanying words 'Arrendador Divisa' (currency landlord) displayed on the outside of the property. Simply knock, smile and be shown to your room. If your casa of choice is full, you'll more than likely be led by the owner, who pays the government a flat yearly fee/tax to retain casa particular status, to a friend's property nearby. Likewise, & when leaving one town or city for another, your casa owner may give you details of a friend's casa in the next town, and might even have them meet you off the bus, as happened with us in Cienfuegos.
Shrugging off asphyxiating censorship and bleak Cold War-style totalitarianism, these private homes reveal Cuba at its most candid.
– Lonely Planet Cuba commenting on the casa particular
FOOD & DRINK || Beans, rice, chicken & sandwiches. Cuban food is probably the worst in the Caribbean, a region not renowned for its cuisine. Cuba's contribution to world cuisine is the Cuban sandwich, a bland ham & cheese staple that originated in Cuban communities in the US and somehow found its way back to the motherland. Enough said. Resort food is as plentiful and nondescript as you'd expect from a buffet, the food in restaurants in tourist-frequented towns not much better. The best food is, seemingly, available in high-end hotels and the home cooked dishes lovingly served up by the casa particular host. It seems Cubans put all their efforts into making rum-based cocktails. The classic Cuba Libre (known as a rum & coke outside Cuba) is as simple as it is tasty & the iconic mojito really does cool you down on a hot Cienfuegos afternoon, although rather surprisingly I did find bar staff on more than one occasion somewhat reluctant to muster up a time-consuming mojito. Even at foreigner prices, 1 litre bottles of Havana Club rum are very cheap, dangerously so. For beer your choice is Cristal (a light 4.9% lager) or the more potent (5.5%) Bucanero Fuerte. Neither are great but they get the job done. || INTERNET ACCESS || This is just one aspect of Cuban society that needs to get with the times. It's probably best to forget the online world for a while. You can get online in resorts and in state run Etecsa Telepunto telecommunication outlets where you'll queue, your details recorded and internet traffic monitored, but it'll be expensive (CUC4-6 per hour) and speeds probably not what you're used to. Of course things are improving all the time and will continue to improve (I hear there's even Wi-Fi hotspots in some city parks) but for now it's best to just forgo getting online for the duration of your trip. Save for an hour I spent online in Camagüey, which was an experiment in patience I'd rather not repeat (details below), I was offline for the duration of my time in Cuba and I loved it. || VISA, ONWARD FLIGHT, TRAVEL INSURANCE & DEPARTURE TAX || To enter Cuba you don't need a visa per se, just a tourist card (Tarjeta del Turista) that isn't even affixed to your passport (good for Americans to avoid, and until such time as the 53-year-old travel ban is lifted, raising the ire of officials back home as Cuban officials will offer, if you so wish, to stamp the card & not your passport hence leaving no record of a visit to Cuba in your actual passport). These tourist cards are easily available, possibly even at your airport of departure (true for Cancun, Mexico, a popular gateway to Cuba for American travellers). Check. Having a confirmed onward flight wasn't a requirement for me, and nor was health/travel insurance. I had both but neither was ever requested even though a (non-US) comprehensive travel insurance policy that covers all overseas medical costs, including medical evacuation for the full duration of your stay, is an official Cuban government requirement for all visitors. There is no longer a departure tax. The fee of CUC$25 was scrapped on May 1, 2015 mere days before my May 11 departure from the country and is now included in the cost of the flight ticket.
Discovering Cuba
Varadero, Havana, Santa Clara, Camagüey, Trinidad & Cienfuegos
A former Spanish colony in the steamy Caribbean liberally coloured with French, African, American, Jamaican, and indigenous Taino influences, not to mention heavily shaped by capitalist America for the first half of the 20th century and communist USSR for the second half, it's a whopping understatement to say that modern-day 21st century Cuba, which is seemingly ready for the challenge of awakening from its multi-decade hibernation, offers up quite the visual contrast. When walking the streets of any Cuban city, looking just like they did in the 1950s but with the added bonus of 6 decades of neglect, it doesn't take long to appreciate that there really is nowhere else quite like it on earth.
A glorious & unique time warp of 1950s Americana overlaid with a generous layer of 1970s Sovietica
– Lonely Planet Cuba
I spent almost three weeks being charmed by Cuba. The first portion of my visit saw me passing 6 nights in an all-inclusive resort in Varadero, the country's insanely popular big resort region that sprung up shortly after the fall of the USSR in the early 1990s in a (hugely successful) bid to find a new source of much-needed foreign cash for the Cuban economy (see HISTORY & CHANGE above). A hangout for the package tourist & full of family-friendly, all-you-can-eat-&-drink government-owned hotels fronting Cuba's most extensive stretch of idyllic white-sand beaches, Varadero is by far the most popular gateway into the country accommodating as it does the bulk of visitors to Cuba, the majority of which are Canadians; it's so popular that Lonely Planet provides a 1-week 'Escape From Varadero' itinerary to, I assume, entice visitors to see a bit more of Cuba beyond their resort's buffet bain-maries, poolside bar, sun loungers or tacky nightly stage shows. Visitors who are Varadero-bound are invariably ferried from the airport to their resort & back again. For the vast majority this is all they see of Cuba (which is absolutely nothing of real Cuba), although a few adventurers might just drag themselves away from the confines of the resort for a portion of a day to embark on a whistlestop resort-facilitated 'Havana Highlights' tour of the capital, a 3-hour drive west of Varadero.
While it ably welcomes all & suits most, Varadero is hardly an authentic look at a country that outwardly hides very little. I was pumped to leave the resort and embark on some independent travel around Cuba. And when I did I spent 11 days visiting the beating & pealing capital of Havana; the labyrinth of narrow streets that is Camagüey; the unblemished colonial townscape of the old sugar town of Trinidad; & Cienfuegos, a beautiful French-flavoured bayside city and my favourite location in Cuba. What follows is a typical visual & insight-heavy recap of my time in Cuba, my first but by no means last visit to this extraordinary country.
With its colonial-style towns and cities, its magnificent countryside, its attractive surrounding seabed, its varied culture, and its people – widely renowned for their uniquely hospitable character – Cuba reveals itself to the world, with generosity and pride in its many charms and attractions. This is not just another typical holiday island. This is Cuba, authentic & unique.
– Autenticacuba.com
Havana
El Capitol || Filthy, vibrant & downright addictive. A city of myriad streets lined with everything from crumbling, neglected colonial & art deco gems to UNESCO-listed restorations & all pulsing with local life.
The sounds of salasa, car horns, propositions, trundling Cadillac's, & unseen life emanating out of residential doorways & windows. The smell of petrol, must, cigar smoke, heat, Mojito mint & Cuba Libre limes. The overwhelming sight of faded grandeur and all those classic cars belching out black smoke, reminiscent of a simpler time when no one gave a second thought for the environment. Those are my abiding memories of Havana. Founded in 1519 as the most westerly of 7 founding colonial Spanish settlements & declared the capital of Cuba in 1607, this is the largest city & my first stop proper in the Caribbean. And what an introduction to the region it was.
My taxi from Varadero dropped me off in Parque Central. Just me, my bags, the rain, the steam and the city of Havana buzzing all around me. Emerging from under cover of the park's many palm trees and delving into the streets of Centro Habana (Central Havana), I found my Casa Particular (a Cuban homestay which rents rooms to foreigners… see CUBA ESSENTIALS above) of choice full, meaning the overly hospitable owner walked me through the streets to an alternate. 'Gracias' was all I could embarrassingly muster, reminding me that I had best brush up on my Spanish, and quickly too. It was late in the day but I was promptly out on the streets again armed with my camera and a mental map of how to find my tiny casa particular door on the repetitive grid of disorientating streets that is Centro.
Centro Habana (Central Havana)
Just like the rest of the country, Havana's infrastructure has suffered through half century of economic stagnation since the 1959 Cuban Revolution. Nowhere is this more evident than in the heart of Centro Habana, one of the capital's 15 boroughs and somewhere not too many tourists venture, drawn instead to Habana Vieja (Old Havana). A mostly residential area of dilapidated buildings with the sound of everyday life emanating from behind pealing doorways and barred windows, it's a fascinating place to explore, and when you do eyes, especially young eyes, will be on you.
Cuba's eclectic architecture reflects its ethnic heritage, with a muscular slice of Spanish baroque, a sprinkling of French classicism, some North American art deco, a hit of European art nouveau and a spark of modernism, all in the shadow of Afro-Cuban slave labor.
– Lonely Planet Cuba
Day two in Havana was May 1st, Día de los trabajadores (International Workers' Day), or as it's known in Cuba, Día del Trabajo (Labour Day). It's a half-day celebration with people marching in the streets from early morning in a show of support to their local socialist government and the Cuban Revolution. I watched the joyous festivities on TV while having breakfast with my casa particular family, the grainy TV one of the few trappings of 21st century consumerism visible anywhere throughout the house. People shown on the broadcast were decked out in Cuban colours & were delirious, the miserable conditions aside – it was a very wet start to the day. Once my hosts were done educating me as to the festivities and their whereabouts, Havana's Plaza de la Revolucion (Revolution Square), I was on the streets once again briskly making my way to the plaza and commenting on my good fortune to happen to be in the city on such a day. Unfortunately by the time I reached the plaza, a 40-minute walk from my casa particular, the celebrations had ended, the grandstands already disassembled, the TV crews gone and the plaza fast emptying of revelers. A missed opportunity no doubt but at least the rain had abated for the rest of my explorations of the Vedado district of the city that I now found myself in.
Vedado
Once a forest reserve, Vedado, meaning 'forest reserve', developed in the late 19th & early 20th century as a residential suburb for Havana's moneyed. Breezy & open, it couldn't be any more different to cluttered Centro. The city's commercial hub favoured by business and the political elite, the vast suburb stretches from Plaza de la Revolucion north to Havana's famous sea-whipped Malecon and the waters of the Florida Strait, a once-notorious Mafia-run district replete with hotels, restaurants and a pulsating nightlife.
Malecon
Laid out in the early part of the 20th century as a ocean-side boulevard, Havana's famous Malecon is an 8 kilometre-long, six lane-wide sea drive of shabby magnificence that has long been a favoured hangout for fishermen, wistful Florida-gazers & romance-seeking locals, but these days it draws just as many wave-dodging, camera-toting tourists.
Havana was founded in 1519 by the Spanish. By the 17th century, it had become one of the Caribbean's main centres for ship-building. Although it is today a sprawling metropolis of 2 million inhabitants, its old centre retains an interesting mix of Baroque and neoclassical monuments, and a homogeneous ensemble of private houses with arcades, balconies, wrought-iron gates and internal courtyards.
– UNESCO commenting on Habana Vieja (Old Havana) & and its Fortification System
Habana Vieja (Old Havana)
The highlight of Havana for many, and shockingly the only district of the city some choose to visit, Habana Vieja is a Havana's atmospheric historic masterpiece, a UNESCO-listed treasure chest of eclectic architecture, plazas, cobbled streets, museums & churches. Havana is a wildly exuberant place where music and melodies are ubiquitous on its busy and atmospheric streets. This is especially evident in Habana Vieja where music and dance spills out of bars, impromptu salsa sessions spring up on street corners, a passionate troubadour is never too far away, & where restored cobbled streets stage many an oh-so photogenic peso-seeking four-piece.
With the aid of the tourist dollar, much of Habana Vieja has been painstakingly restored from near ruins in recent years. A rather compact district that still manages to house nearly 1000 buildings of historical importance centered around not one but four plazas, Habana Vieja is a rewarding but typically busy place to amble given its undeniable status as Cuba's most famous attraction and most visited location – even those escaping the all-inclusive resorts of Varadero for a day invariably end up here.
Museo de la Revolucion (Museum of the Revolution)
Havana is awash with museums, especially in Habana Vieja; they are everywhere. However, Havana's, and maybe even the country's preeminent museum is the impressive Museo de la Revolucion.
Housed in the former Presidential Palace (built between 1913 and 1920), Cuba's most comprehensive museum doesn't just deal with the story & protagonists (Fidel, Che, Raul, Cienfuegos etc.) of the 1959 Revolution – when handsome bearded guerrillas meting out Robin Hood-style justice beat the odds – but it also covers all things Cuba right from pre-Columbian times through to the propaganda-heavy, chest-beating displays depiction the benefits of the present-day socialist regime.
Santa Clara
Che City || A cultural, trendsetting, edgy, gritty student city that is a rite of passage for Che Guevara pilgrims.
I only passed through Santa Clara. Twice. Once through its airport & once through its bus station when breaking the 9-hour Viazul bus journey from Havana to Camagüey. Most travellers do (pass though) given the city's importance as a junction for cross-country travel; it sits in the geographical dead centre of the country. It's also something of a Cuban trendsetter, a cultural, edgy, gritty student city that is a rite of passage for Che Guevara pilgrims; the city is home to his mausoleum (but little else of interest to travellers), an open-air museum cataloging his life, and the historic site where in December 1958 he orchestrated the ambush of an armored train during the Cuban Revolution, liberating the city in the process & effectively marking the end of the corrupt pre-revolutionary Batista regime. Yes, Santa Clara, a.k.a. Che City, is all about Che and you don't even have to leave the bays of the city's very blue bus station to come face-to-face with that now iconic Che stare, a widely reproduced version of a 1960s picture of Guevara by Cuban photographer Alberto Korda.
ERNESTO "CHE" GUEVARA || EL CHE
Ernesto "Che" Guevara was born in Rosario, Argentina in June 1928 and is of – begorra – Irish & Spanish descent; Guevara's father, whose family name was Guevara Lynch, can trace his Celtic roots back to Patrick Lynch who was born in Galway, Ireland, in 1715, and who emigrated to South America in 1749. On his travels in early life, the physician-turned-revolutionary was exposed to the grinding poverty and stark political injustices in US-influenced mid-20th century Latin America. This caused him to both embrace Marxism & develop a deep-rooted hatred for the US, not to mention the firm belief that such social inequalities as he saw them could only be solved by violent uprising, not dialogue. A meeting with a like-minded Fidel Castro in Mexico City in June 1955 sealed his place in history: Guevara joined the Cuban revolutionaries as a medic; was quickly elevated to Comandante, one of Fidel's trusted generals & his second-in-command; orchestrated the liberation of Santa Clara during the Cuban Revolution, effectively sealing an historic revolutionary victory; was granted Cuban citizenship in February 1959, a month after the Revolution; & played a leading economic role in the early days of post-revolutionary Cuba (& a military one by helping to train the militia forces who repelled the CIA-sponsored Bay of Pigs Invasion in April 1961). Never fully abandoning his revolutionary ways, he turned up in Bolivia in the mid-1960s leading a small band of guerrillas against US interference in that country. Eventually captured by the CIA-backed Bolivian army, he was summarily executed in the presence of US advisers in the Bolivian mountains in October 1967. Buried in a secret mass grave, it was 3 decades later, in 1997, that is body was returned to Cuba for reburial at his mausoleum here in Santa Clara.
Camagüey
The Black Sheep || The aloof Cuban rule-breaker & it's holiest town with a UNESCO-listed core built on a unique labyrinth grid of narrow warrenlike streets which boast a profusion of architectural styles.
Initially founded in 1514 as one of the 7 founding colonial Spanish settlements, Camagüey is Cuba's third largest & holiest city – it's the bastion of the Catholic Church on the island. A perennial rule-breaker that grew up somewhat isolated between bigger Havana to the west & Santiago de Cuba to the east, Camagüey was ultimately founded on street grid system unlike any other in colonial Latin America. The city was moved twice to avoid the attentions of pirates, its streets redesigned in a peculiar pattern designed to confuse would-be invaders and to discourage repeat attacks by the likes of Henry Morgan.
Camagüey is home of the largest historic centre in Cuba, a well-preserved collection of alluring architecture & cosmopolitan charm that was granted UNESCO World Heritage status in 2008, the most recent Cuban addition to the list.
One of the first seven villages founded by the Spaniards in Cuba, Camagüey played a prominent role as the urban centre of an inland territory dedicated to cattle breeding and the sugar industry. Settled in its current location in 1528, the town developed on the basis of an irregular urban pattern that contains a system of large and minor squares, serpentine streets, alleys and irregular urban blocks, highly exceptional for Latin American colonial towns located in plain territories. The 54 ha Historic Centre of Camagüey constitutes an exceptional example of a traditional urban settlement relatively isolated from main trade routes. The Spanish colonizers followed medieval European influences in terms of urban layout and traditional construction techniques brought to the Americas by their masons and construction masters. The property reflects the influence of numerous styles through the ages: neoclassical, eclectic, Art Deco, Neo-colonial as well as some Art Nouveau and rationalism.
– UNESCO commenting on the Historic Centre of Camagüey
Cubanos || Personal Camagüey Memories & Highlights
Needless to say, exploring the labyrinth of narrow warrenlike streets that is Camagüey was an adventure. But I have so many other memories of my time in the city beyond its streets full of churches, triangular plazas, colourful & varied architecture, & giant tinajones (clay pots), decorations today but reminders of an earlier time when they would capture & store rainwater for use during the water shortages that often blighted the city. Camagüey was were I, and much more so than in Havana, interacted with everyday Cubans with each & every interaction proving a highlight. Make no mistake, it's the Cubans themselves, survivors & improvisers each and every one, that are the undisputed highlight of this wonderful country.
• The Ladies || Being extremely popular with the ladies frequenting the city's Bar El Cambio. Prostitution, and as I was fast discovering, is rife in Cuba, male moneyed foreigners an obvious target.
• The Pianist || Watching our casa particular host beaming with pride as her 8-year-old son impressed Liam, my Cuban partner in crime, & I on the piano after breakfast.
• The Boys || Drinking beers in the presence of friendly, good-humoured but hard-nosed locals in some barren stand-up corner dive bar/café on a typically narrow Camagüey street as the rain pelted down outside.
• The Queuers || Learning how Cubans queue (by shouting "el último", meaning "the last") while standing in some semblance of an ordered gathering for hours outside the city's state-run Etecsa Telepunto on pedestrian Republica, handing over my passport & paying CUC$6 (€5.5) to get online for an hour, the only time I subjected myself to that in Cuba. (It was surprisingly easy and unexpectedly gratifying to be offline for the duration of my time in the country. For more about internet access in Cuba, see CUBA ESSENTIALS above.)
FACEBOOK POST FROM CAMAGUEY || MAY 4, 2015
I´ve been in Cuba for 9 days now with another week to go. It has been, and will no doubt continue to be, amazing. Getting online, something we take for granted in the West, is an (expensive) chore so this will probably be the only time I´ll spend half a day queuing to sit in an internet cafe, something I haven´t done when travelling in about 7 years, for the purposes of telling my nearest and dearest that I´m still alive and to briefly see what´s going on with the rest of the planet. More to come from Cuba in due course, but only when I rejoin the real world.
• The Poorly Old Man || Being befriended on the streets by an elderly man who somehow, and despite the obvious language barrier, conveyed to us the hardships & expense he endures by regularly travelling to a nearby city for medical treatment (we think that was the gist of it). He gifted us (effectively monetarily worthless) Cuban local-only peso notes/bills, a.k.a. moneda nacional (MN), moneda nacional being the currency the locals use in the two-tier Cuban monetary system (for more on the Cuban monetary system, see CUBA ESSENTIALS above). He never asked for anything in return but we like to think that the for-foreigners convertible pesos (CUC) we gifted him, one of which being worth approximately twenty-five MN, went someway to helping his cause. I often wonder how he's doing.
• The Cigar-Chewing Market Vendor || Drinking coconut water from the dirtiest plastic cup I've ever been stupid enough to drink from in the city's Mercado Agropecuario Hatibonico.
• The Bus Station Staff || Drinking Cristal beers and watching the late night/early morning activity while passing time in city's Alvaro Barba Bus Station.
Trinidad & Playa Ancon
Tourists & Touts || A riot of colonial baroque & Cuba's most-visited location, a beguiling mid-19th-century sugar town and one of the best-preserved towns in the Caribbean.
The vast majority of travellers who see anything of Cuba outside of a Varadero resort or the capital's Habana Vieja invariably end up in Trinidad, probably Cuba's most idyllic, picture-postcard colonial town and the single most-visited place on the island. And with a proliferation of brightly coloured pastel-painted buildings, picturesque plazas & rambling cobbled streets, it's not hard to understand why this one-of-a-kind UNESCO-listed town is as popular with tourists, & thus touts, as it is.
Founded in the early 16th century in honour of the Holy Trinity, the city was a bridgehead for the conquest of the American continent. Its 18th- and 19th-century buildings, such as the Palacio Brunet and the Palacio Cantero, were built in its days of prosperity from the sugar trade.
– UNESCO commenting on Trinidad and the Valley de los Ingenios
My guidebook mentions that Trinidad, with all its unblemished, perfectly preserved architecture & stuck-in-time 1850s-era street scenes, is 'ideal prowling ground for documentary photographers.' They even provide a walking tour to guide you to the town's many photographic highlights. I didn't follow their tour but I did take in most of the town over the course of two days of ankle-twisting ambles along Trinidad's gorgeous cobbled streets.
Playa Ancon
The best beach on Cuba's southern coast. That's what Playa Ancon is billed as. And being only 12 kilometres south of Trinidad makes it rather convenient to get to.
Some more captures from the picturesque streets of Trinidad before bidding my fellow tourist adieu and moving on to Cienfuegos, our last stop in Cuba & less than 3 hours by bus from Trinidad.
Cienfuegos
Porches, Columns & Spacious Elegance || French-flavoured & Cuba's most architecturally homogeneous city, the so-called 'Pearl of the South' is a breezy, colourful & elegant showcase of 19th century neoclassicism.
Cuba certainly keeps things visually interesting. Nobody can ever accuse it of being boring. The Caribbean's largest island even has a Gallic heart, one full of pastel-coloured classical facades, graceful cupolas and refined columns. In a country renowned for its unkempt tumble-down architecture, the fresh, colourful elegance & breezy openness of French-flavoured Cienfuegos stands apart from its grittier urban counterparts.
Founded in 1819 & one of Cuba's youngest cities, Cienfuegos is more French than Spanish. The elegant bay-side city, dubbed the 'Pearl of the South', is an astonishing architectural monument to 19th century neoclassicism, a homogeneous cityscape laid out in the early 19th century by settlers from France. The city's urban core, centered around its delightful Parque José Martí, was inscribed on UNESCO's World Heritage list in 2005.
The colonial town of Cienfuegos was founded in 1819 in the Spanish territory but was initially settled by immigrants of French origin. It became a trading place for sugar cane, tobacco and coffee. Situated on the Caribbean coast of southern-central Cuba at the heart of the country's sugar cane, mango, tobacco and coffee production area, the town first developed in the neoclassical style. It later became more eclectic but retained a harmonious overall townscape. Cienfuegos is the first, and an outstanding example of an architectural ensemble representing the new ideas of modernity, hygiene and order in urban planning as developed in Latin America from the 19th century.
– UNESCO commenting on the Urban Historic Centre of Cienfuegos
Parque José Martí
There's a different feel to life on the wide & breezy spruced-up streets of Cienfuegos. While the rest of Cuba is characteristically unkempt, Cienfuegos, with its strong industrial clout & UNESCO funds, seems to shine; the city looks and feels plusher than its island counterparts. While the whole city is a joy – Cienfuegos was to be my Cuban highlight – the city's central Parque José Martí is where you'll find the densest collection of the eclectic 19th-century architecture that the city is renowned for.
La ciudad que mas gusta a mi (the city I like the best)
– Benny Moré in the song Cienfuegos
The Complete Cuba Gallery
Fresh coconut milk and dirty reused plastic glasses. Mercado Agropecuario Hatibonico, Camaguey, Cuba. May 4, 2015.
Museo de la Revolucion, The Museum of the Revolution, Havana, Cuba. May 2, 2015.
Mopping the floor of the bus station in Santa Clara, Cuba. May 3, 2015.
Late night/early morning. Waiting on the 2:30 a.m. bus to Trinidad in Alvaro Barba Bus Station, Camaguey, Cuba. May 4, 2015.
Chris & Liane's wedding. Breezes Bella Costa resort, Varadero, Cuba. April 27, 2015.
The wave-bashed Malecon in Havana, Cuba. May 1, 2015.
Parque Jose Marti, Cienfuegos, Cuba. May 7, 2015.
On the cobbled streets of Trinidad, Cuba. May 5, 2015.
Cienfuegos, Cuba. May 8, 2015.
Iglesia de Santa Ana, Trinidad, Cuba. May 5, 2015.
The Jose Marti statue & the Arco de Triunfo, Cuba's only triumphal arch in Parque Jose Marti, Cienfuegos, Cuba. May 7, 2015.
Taxi. Trinidad, Cuba. May 6, 2015.
The Casa de la Cultura Benjamin Duarte off Parque Jose Marti in Cienfuegos, Cuba. May 7, 2015.
The wave-bashed Malecon in Havana, Cuba. May 1, 2015.
Museo de la Revolucion, The Museum of the Revolution, Havana, Cuba. May 2, 2015.
Camaguey, Cuba. May 4, 2015.
Republica, Camaguey, Cuba. May 4, 2015.
On the streets of Trinidad, Cuba. May 5, 2015.
Musicians in Habana Vieja/Old Havana, Havana, Cuba. May 2, 2015.
Museo de la Revolucion, The Museum of the Revolution, Havana, Cuba. May 2, 2015.
Snoozing on the weathered streets of Havana, Cuba. April 30, 2015.
Restored buildings overlooking Plaza Vieja in Habana Vieja/Old Havana, Havana, Cuba. April 30, 2015.
Playa Ancon, Cuba. May 6, 2015.
Havana, Cuba. May 1, 2015.
Over half a century of neglect. San Ignacio, Habana Vieja/Old Havana, Havana, Cuba. April 30, 2015.
Jose Marti, Trinidad, Cuba. May 6, 2015.
Camaguey, Cuba. May 4, 2015.
Plaza de los Trabajadores, Camaguey, Cuba. May 4, 2015.
Down by the Malecon in Vedado, Havana, Cuba. May 1, 2015.
On the streets of Cienfuegos Cuba. May 8, 2015.
Overlooking Calle 31 in Cienfuegos, Cuba. May 9, 2015.
Parque Jose Marti, Cienfuegos, Cuba. May 8, 2015.
On the streets of Trinidad, Cuba. May 5, 2015.
Teniente Ray, Havana, Cuba. April 30, 2015.
Casa de la Cultura Benjamin Duarte, Cienfuegos, Cuba. May 8, 2015.
The purple facade of Colegio San Lorenzo as seen from Parque Jose Marti in Cienfuegos, Cuba. May 7, 2015.
1950s Americana on Prado (Paseo de Marti) in central Havana, Cuba. April 30, 2015.
Cristal beer. Playa Ancon, Cuba. May 6, 2015.
Cienfuegos, Cuba. May 8, 2015.
Trinidad, Cuba. May 6, 2015.
Camaguey, Cuba. May 4, 2015.
A section of the facade of the Gran Teatro de la Habana & scaffold-covered central dome of El Capitolio in central Havana, Cuba. April 30, 2015.
A section of the colonnaded Paseo del Prado in Cienfuegos, Cuba. May 8, 2015.
The iconic Che Guevara mural on the Ministerio del Interior building off Plaza de la Revolucion/Revolution Square in Vedado, Havana, Cuba. May 1, 2015.
On the cobbled streets of Trinidad, Cuba. May 5, 2015.
Trinidad, Cuba. May 5, 2015.
Maceo, Camaguey, Cuba. May 4, 2015.
Cienfuegos, Cuba. May 8, 2015.
Plaza de la Caterdral, Habana Vieja/Old Havana, Havana, Cuba. May 2, 2015.
The central cupola of the Palacio de Gobierno as seen from Parque Jose Marti in Cienfuegos, Cuba. May 8, 2015.
Sitting on the walls of the Malecon fronting Castillo de San Salvador de la Punta in Havana, Cuba. April 30, 2015.
Centro Habana, Cuba. May 1, 2015.
On the streets of Havana, Cuba. April 30, 2015.
Bar La Luna, Trinidad, Cuba. May 5, 2015.
Centro Habana/Havana, Cuba. May 1, 2015.
Caribbean Island Hopping || Cuba To Grand Cayman, Cayman Islands
It took a bit of convincing, a little sweet-talking & the utterance of a promise, both at the check-in desk and in the Cayman Airways supervisor's office. For a while it looked like they weren't going to allow us board the flight to Grand Cayman, an overnight layover en route to Kingston, Jamaica. The problem was we didn't have a confirmed flight out of Jamaica, a wrong that the aforementioned layover & the internet access the Cayman Islands boasts but Cuba doesn't would give us the opportunity to right. That, and our word that we would indeed book a flight out of Jamaica before leaving Grand Cayman (we did), eventually saw us getting the green light to bid Cuba adios. But it was touch and go.