Ireland
Pictorial Highlights Of A 10-Day Road Trip Around Ireland, The Emerald Isle
Dingle Peninsula, Co. Kerry, Ireland. August 28, 2014
Ireland, sir, for good or evil, is like no other place under heaven, and no man can touch its sod or breathe its air without becoming better or worse.
– George Bernard Shaw (1856-1950), Irish playwright, critic, & political activist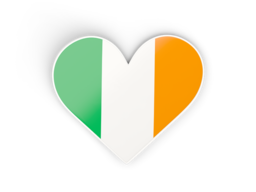 I'd road tripped in Ireland a few times before, chaperoning overseas visitors around this gorgeous little island I call home. Every trip has been enjoyable – road trips always are, even those taken over familiar ground. But there was something special about the road trip I've just completed with Ian of BorderlessTravels.com. He was my guest for 10 days, the majority of which we spent touring the country pointing our cameras this way & that. Unbelievably the weather played ball (it rains here a lot which is why it – Ireland – is so green), we shared more than a few laughs (& beers), and for the most part Ian understood what the locals were saying. It was a memorable trip, one which gave me an even deeper appreciation for home. What follows is a day-by-day pictorial recap of our adventure.
A wise traveler never despises his own country.
– Carlo Goldoni
Ireland Road Trip || The Gallery
Interactive Road Trip Map & Selected Daily Highlights
Daily Highlights
Day 2
Causeway Coast, Co. Antrim (map C-G)
Day 3
Connemara, Co. Galway (map J & K)
Day 4
Cliffs of Moher, Co. Clare (map N)
Day 5
Dingle Peninsula, Co. Kerry (map P-S)
Day 6
Cobh, Co. Cork (map X)
Day 7
Cashel, Co. Tipperary (map a)
Day 8
Co. Wicklow (map c-f & h)
Day 9
Dublin City (map g)
People travel to faraway places to watch, in fascination, the kind of people they ignore at home.
– Dagobert D. Runes
Day 1 || August 24, 2014
Posting Location: Wicklow Town, Ireland
It's day one of my road trip around Ireland with Ian, aka Yak, of BorderlessTravels.com We rendezvous in Dublin Airport in a few hours before heading north. We'll be aiming to make it to Ballycastle, Co. Antrim with a stop off in Newgrange, Co. Meath, en route. We're ready to get our shamrock on!
Ireland Road Trip – Day 2 Picture of the Day
White Park Bay, Causeway Coast, Co. Antrim, Northern Ireland
Day 2 || August 25, 2014
Posting Location: Bundoran, Co. Donegal, Ireland.
It has been a busy last few days. We've driven in and out of Northern Ireland, inexplicably getting lost a few times. En route we, & as I expected, hadn't time to wait around for a guided tour of Newgrange (map marker A), a prehistoric monument & one of only 2 UNESCO World Heritage sites in the Republic of Ireland. Newgrange has been here a while – it was built in 3200 BC making it older than Stonehenge & the Egyptian Pyramids – so I doubt very much it's going anywhere anytime soon. I'll get there eventually but for now it's still on my Ireland bucket list.
Ballycastle, Co. Antrim
Once we made it to Ballycastle, Co. Antrim (map marker B), we stumbled upon quite an unexpected party. Unexpected for us at least. It was the eve of the 400-year-old Ould Lammas Fair, Ireland's oldest traditional fair. The party was in full swing & the carnival atmosphere addictive – crowds were out & everyone was jovial. It may have been a normal, sleepy Sunday night in the Republic but this particular northern town was alive & kicking on what was a holiday Sunday evening.
There's much to see and do. For the young ones, there's face-painting and pony rides. In the pubs, there are traditional music sessions; and for the die-hard shoppers, there's everything from jewellery, clothes, music and bedding to tools, fruit and carpets on offer.
– IrishCultureandCustoms.com commenting on the Ould Lammas Fair
Causeway Coast || Causeway Coastal Route
The real highlight of this part of the world is undoubtedly the UNESCO-listed Causeway Coast, rated by Discover Northern Ireland as one of the Top Five Road Trips worldwide (they would say that). We spent today heading west, shuttling between coastal route highlights including, of course, the Giant's Causeway & a few Game of Thrones filming locations, all before stopping for some whiskey tasting at the Old Bushmills Distillery, the oldest distillery in the world. All is good so far and it hasn't even rained (much), although Ian, bless him, is struggling with the accents.
The Giant's Causeway
The Giant's Causeway is an area of some 40,000 interlocking basalt columns, a spectacular rock formation that is one of Ireland's most impressive and atmospheric landscape features. For centuries the unusual features of the Causeway, a national nature reserve and Northern Ireland's only UNESCO World Heritage Site, has inspired artists, stirred scientific debate & captured the imagination of all those who see it. The ancients believed the causeway's vast expanse of regular, closely packed, hexagonal stone columns were not a natural feature, but a path of stepping stones created by giants connecting Ireland to Scotland.
The Giant's Causeway and Causeway Coast is a spectacular area of global geological importance on the sea coast at the edge of the Antrim plateau in Northern Ireland. The most characteristic and unique feature of the site is the exposure of some 40,000 large, regularly shaped polygonal columns of basalt in perfect horizontal sections, forming a pavement. This dramatic sight has inspired legends of giants striding over the sea to Scotland. Celebrated in the arts and in science, it has been a visitor attraction for at least 300 years and has come to be regarded as a symbol for Northern Ireland. The property's accessible array of curious geological exposures and polygonal columnar formations formed around 60 million years ago make it a 'classic locality' for the study of basaltic volcanism. The features of the Giant's Causeway and Causeway Coast site and in particular the strata exposed in the cliff faces, have been key to shaping the understanding of the sequences of activity in the Earth's geological history.
– UNESCO commenting on Giant's Causeway and Causeway Coast
Back in Euroland
Having driven Antrim's Causeway Coast, we arrived in Bundoran, Co. Donegal (map marker H), this evening, back in the Republic of Ireland, back in Euroland & back to kilometre road signs (the U.K. are still on miles). There's not a lot happening here in Bundoran. I expected it to be a bit livelier than it is. It's still officially summer (just) but it looks and feels like winter – there are people around but not too many. We'll leave here tomorrow, continuing south, & needless to say we'll be sampling more (lots more) scenery, especially of the coastal kind as we get acquainted with Ireland's newest attraction, its Wild Atlantic Way coastal drive from Sligo right down & around to Cork.
Day 3 || August 26, 2014
Posting Location: Knockcroghery, Co. Roscommon, Ireland
It was a long day of driving today. We spent most of road trip day 3 in Connemara, Co Galway. Situated at the very edge of Europe, on the west coast of Ireland, it is one of the country's most natural, unspoiled regions. Regarded by some as the real emerald of the Emerald Isle, it was here that we passed through our first Gaeltacht (Irish speaking) region of the trip. We also took a short hike in the small Connemara National Park which was easily, & if you'll pardon the pun, the highlight of the day.
Connemara National Park
Among the romantic preconceptions visitors bring to Ireland, it is their expectations of the landscape that are most likely to be fulfilled.
– The Rough Guide to Ireland
The weather has been good so far. We haven't even seen any real rain yet. The sun makes an appearance now & again but for the most part It has been overcast, good weather for Ireland. Ian has stated the obvious a few times, proclaiming that Ireland is 'so green.' He has also stated that what he has seen of southern Ireland thus far is 'nicer' than what me saw in the North. I tell him it's gonna get better when tomorrow we hit the wild Atlantic Coast further south. I don't think he believes me but I know that to be true.
A few more captures from today.
We made it to Knockcroghery, Co. Roscommon (map marker L), this evening. We're not too far from Athlone, a vibrant town slap-bang in the centre of the country which sits on the banks of the River Shannon, Ireland's longest waterway. Tomorrow we'll head for Dingle on Kerry's Dingle Peninsula with stops at Kilmacduagh Monastery, one of the finest collections of monastic buildings in Ireland, & the Cliffs of Moher, the country's most visited natural attraction. The hits just keep on coming.
Day 4 || August 27, 2014
Posting Location: Dingle, Co. Kerry, Ireland
I spoke too soon. It rained today. Quite a lot. It was windy, too. Very windy on the Wild Atlantic Way, Ireland's newest tourist attraction. The well signed 2,500 kilomerte coastal route, from Co. Donegal in the northwest to Co. Cork in the southeast, is billed as the longest coastal touring route in the world, a journey of inspiration along the wild, rugged absolute edge of Western Europe. So you'd sort of expect wind & rain. We got both. But we were lucky & managed to stay dry. The rain hadn't started falling when we were poking around the early 7th century ruins at Kilmacduagh Monastery (map marker M), our first stop of the day, road trip day 4…
… it – the rain – had abated when we actually hit the coast, when we were staring out across the glorious expanse of the Atlantic Ocean from atop the towering, rugged Cliffs of Moher (map marker N), Ireland's most visited natural attraction…
May your glass ever be full. May the roof over your head always be strong. And may you be in heaven half an hour before the devils knows you're dead.
– An Irish Proverb
… it was breezy down on the beach in Lahinch, Co. Clare (map marker O), perfect we imagined for beginner surfers catching their first waves…
… it was crisp (blustery but crisp) when crossing the mouth of the Shannon River on the ferry from Killimer, Co. Clare, to Tarbert, Co. Kerry; and it was pretty nice crossing the Dingle Peninsula's Conor Pass (map marker P), Ireland's highest mountain pass. That was until we reached the pass itself at which stage the clouds had almost completely enveloped us.
All in all it was a good day, another full day of sightseeing & driving. We now find ourselves in Dingle (map marker Q) on the Co. Kerry peninsula of the same name. This is about as touristy a town as you're likely to stumble upon in Ireland – colourful, traditional music-playing pubs & Aran sweater-peddling shops abound, all catering to the tourists who flock here. Of course Ian & I are two of those tourists, if only for one night, a night on which we plan on finding some craic & some of that aforementioned traditional music in one of Dingle's many pubs. That shouldn't be too hard. Getting up in the morning to drive the Dingle Peninsula & neighbouring Ring of Kerry might prove to be a bit more of a challenge. Here's hoping the weather plays ball. So far, so good.
Days 5 & 6 || August 28 & 29, 2014
Posting Location: Fermoy, Co. Cork, Ireland
The last two days, road trip days 5 & 6, have been spent touring the Wild Atlantic Way coastline of two Kerry Peninsulas, a city (Ireland's second), and a quaint harbour town in Co. Cork. It has been a busy few days. It has been fun. And it has, of course, been photogenic.
Dingle Peninsula || Peninsula Drive #1
The small Dingle Peninsula offers more than just breathtaking scenery. It is also dotted with numerous prehistoric and early medieval remains, the most famous of which is the Gallarus Oratory.
The Ring Of Kerry || Peninsula Drive #2
Kerry's Iveragh Peninsula, south of the smaller Dingle Peninsula, is home of the so-called Ring of Kerry, another (mostly) circular, coast-hugging tourist route. This 180 kilometre drive offers yet more jaw-dropping coastal scenery with pristine beaches, emerald pastures, mountains (including Carrauntoohil, Ireland's highest), lakes, & picturesque villages. By the time we made if from the Dingle to the Iveragh Peninsula the weather had changed for the worse; the weather is fleeting in this part of the world. Gone were the blue skies but not the scenery, or the surprises. Ruined castle on a beach anyone?
Ballinskelligs, a spiritual retreat that will leave you refreshed and invigorated, and the perfect place for a family holiday by the sea.
– From visitballinskelligs.ie
More Ring of Kerry/Iveragh Peninsula captures.
Cork City || Ireland's Second City
Cork City (map marker W) is Ireland's second city (some say its first), a bohemian laid-back city with a great vibe. We didn't do much in the city yesterday after arriving. We ate, drank & were merry. A bit too merry. As a result today, day 6, was a go-slow day, one mostly spent in the beautiful, laid-back seaport town of Cobh, some 30 kilometres from Cork City.
Cobh
Known from 1850 until the late 1920s as Queenstown, Cobh (map marker X) is a tourist & seaport town & home to Ireland's only cruise terminal. Tourism in the area draws on the maritime and emigration legacy of the town, including its strong association with the ill-fated RMS Titanic; Queenstown was the domed liner's last port of call & it was from here that, on April 11 1912, she set sail on her maiden voyage, only to sink after hitting an iceberg three days' later. This piece of maritime history, and with a special focus on the 123 passengers who boarded in Queenstown, the majority of whom perished, is brilliantly documented and brought to life at the Titanic Experience Cobh, somewhere that got €9.50 of our money and a few hours of our time.
Ireland Road Trip – Days 7 & 8 Picture of the Day
Late afternoon shadows on the landscape as seen from atop the Great Sugar Loaf, Co. Wicklow
Days 7 & 8 || August 30 & 31, 2014
Posting Location: Wicklow Town, Co. Wicklow, Ireland
Oh boy. It has been a busy last 2 days, days 7 & 8 of the ongoing road trip. We've clocked quite a few kilometers, the weather has continued to be great & we've seen & done a lot. Here's a quick pictorial recap.
Day 7 Highlights
Whiskey education & tasting (again) at the Jameson Distillery in Midelton, Co. Cork (map marker Z); The Rock of Cashel, Cashel, Co. Tipperary (map marker a); & Kilkenny, Co. Kilkenny (map marker b).
Jameson Distillery || The Home of Irish Whiskey
Rock of Cashel, Co. Tipperary
Kilkenny || The Marble City
Day 8 || Wicklow
Wicklow, a.k.a. The Garden of Ireland, my home country, got us for the whole day. The weather was glorious. In fact the whole day was: we sunned ourselves in Wicklow Harbour (map marker c); we stared up at Ireland's most famous Round Tower at the Early Medieval monastic settlement of Glendalough (map marker d); we smelled the heather on the Sally Gap, one of two mountain passes through the Wicklow Mountains, the largest continuous upland area in Ireland; we strolled around the gardens in Powerscourt Estate (map marker e), recently rated as the third best gardens in the world by National Geographic; we had lunch (& a beer) by the Victorian Promenade in Bray, Wicklow's largest town; & finally we took in the views over the county & southern Dublin from atop the county's iconic Sugar Loaf (map marker f).
Wicklow Town || Home
This is one race of people for whom psychoanalysis is of no use whatsoever.
– Sigmund Freud commenting on the Irish
Glendalough || Ireland's Most Famous Early Medieval Monastic Settlement
Sally Gap || Wicklow Mountains
Powerscourt Estate
The Great Sugar Loaf
One Stop Remaining
Tomorrow, day 9, we make it to the capital, Dublin. It's the last day of this little adventure of ours. We've been blessed thus far with most aspects of the trip so here's hoping the weather holds out for one more day.
Ireland Road Trip – Day 9 Picture of the Day
The city of Dublin as seen from the Gravity Bar of the Guinness Storehouse
Day 9 || September 1, 2014
Posting Location: Wicklow Town, Co. Wicklow, Ireland
It was my birthday today. It was also day 9 of chaperoning Ian of BorderlessTravels.com around Ireland. We've come full circle and today marked our last real day of being tourists. We spent it in the capital of Dublin (map marker g). I've always liked my capital. Tourists seem to like it too – it's always busy but every time I pay a visit to the city it seems to be getting more touristy (& there's certainly enough tourist tat on offer to appease all). Here are a few pictures I captured today.
Georgian Dublin
Moore Street