EPIC US ROAD TRIP DAYS 11-15
THE SOUTHWEST - SOUTHERN UTAH, ARIZONA & NEW MEXICO
Image || Monument Valley, Navajo Nation, Arizona.
Epic US Road Trip 2016 – The Southwest
Red canyons, buttes, desert, rocks & dust. Cactus. Two-lane roads. Indian Reservations & Navajo Nation. National Parks. The Wild West. Frontier America. Cowboys vs. Indians. While America is road-tripping central, the red Southwest in particular is reason in and of itself to get behind the wheel. From the northern tip of Utah to the North Rim of the Grand Canyon & east to Monument Valley & beyond to the foot of the Colorado Rockies, we drove some 1,400-plus miles via many a National Scenic Byway, All-American Road & national park – the Southwest alone has the most fabulous concentration of national parks in North America, all of them red and all of them connected by epic drives.
The Southwest is renowned for its array of remarkable rock formations. Thanks to the area's soft and widespread sedimentary layers, rain and erosion readily carve them into fantastic shapes. The rich colours that imbue the landscape come from the unique mineral compositions of each rock type.
– Lonely Planet USA, 6th Edition
PICTURE OF THE DAY || DAY 11 || September 7, 2016
Spires of The Salt Lake Temple in Temple Square, Salt Lake City, Utah.
Day 11 || September 7 2016
Route || Salt Lake City to Panguitch, Utah (via Brian Head & Cedar Breaks National Monument)
Miles (Kilometres) Driven || 330 (531)
Posted From || Panguitch, Utah
Today's Highlight || Brian Head Peak of Utah's Patchwork Parkway
Things turned red today. We knew they would. And it'll be staying red for a while. After this morning's look around the Garden of Eden-esque Temple Square in central Salt Lake City, we drove a combination of US Highway 89 and Interstate 15 south to the first of the red landscapes synonymous with the US Southwest. From a modern-day urban Utopia to an historic cowboy town in red rock Canyon Country via yet another Utah National Scenic Byway & yet another US National Monument. All this and more on epic US road trip day 11.
Salt Lake City – Temple Square
Before driving the 330 miles we clocked today, we took a look around Salt Lake City's Temple Square, the squeaky-clean Utopia-esque 35-acre walled complex of buildings in the middle of the city's famous grid system of streets, the southeast corner of which is the Salt Lake Valley's bull's eye – it's the location for the Base & Meridian marker from which the grid originated and which is the initial point of reference for the Salt Lake Meridian and for all addresses in the Salt Lake Valley. Sacred ground to the Mormons, Temple Square is the spiritual centre for The Church of Jesus Christ of Latter-day Saints (LDS) & the state of Utah itself. Forbes magazine has ranked it the 16th most visited tourist attraction in the US, attracting over five million annual visitors a year. We left the city earlier today wondering what percentage of those 5 million people leave as impressed & bemused, in equal measure, with the spectacle as we were.
Salt Lake Temple
While Temple Square has many LDS-related sites open to visitors, its most famous building & the most hallowed building in Mormonism, the Salt Lake Temple, isn't open to the public; it's accessible only to church members 'in good standing' who have received a temple recommend, a 2-year pass awarded to church members who have been baptized for at least 1 year & who pass not one but two 'worthiness' interviews. Needless to say we didn't get inside but were happy to ogle at the building from the outside while basking in the sun – it was a pleasant low 20°C today in Salt Lake Valley.
Tabernacle
Home of the renowned Mormon Tabernacle Choir, Temple Square's Tabernacle is an acoustical nirvana in the heart of a Mormon utopia.
The Church of Jesus Christ of Later-Day Saints Conference Center
From one impressive space to another. Situated just outside the walls of Temple Square proper, the The Church of Jesus Christ of Later-Day Saints Conference Center was built in 2010 and can accommodate a whopping 21,000 people. Now that's a lot of people in one room.
The Temple Square Effect
There's no doubt Temple Square is inviting; it trips over itself to be inclusive & a small army of pretty, polite, affable, dapper, & multilingual church volunteers are on hand to assist and answer questions you may have no matter where you may wander; free walking tours of the grounds, offered in 40 languages, are available to those who need some direction. And there's also no doubt that everything about the square is visually impressive & that square upkeep is a Mormon passion; everything works, buildings are spotless & the plentiful foliage well-tended to and in full photogenic bloom. But, and as impressive as it is, it's maybe a bit too perfect, too surreal, too Utopian, so much so that one wouldn't be surprised were alarm bells to ring from on high to signal any act of defilement. Temple Square is a spectacle that will certainly impress, but I suspect it'll probably bewilder at the same time.
The Red Desert Southwest – The Beginning
And so it begins. We mixed it up heading south by driving a combination of Interstate 15 and US Highway 89, gassing up in a sleepy Salina en route. It's a parched landscape in these parts, the heavily irrigated agriculture of further north slowly giving way to an arid landscape of barren rock & dust. To say nothing of the increasing temperatures, it's visually obvious you're approaching the start of the desert Southwest, the parched red landscapes of southern Utah, California, Arizona, New Mexico and Texas.
Southern Utah is defined by no less than 5 national parks, featuring towering mountain peaks, plunging canyons, sweeping sandstone domes and seemingly endless expanses of undulating desert.
– Lonely Planet USA, 6th Edition
Southern Utah & Its Mighty 5 National Parks
As mentioned before, I suspect Utah will be a highlight within a highlight. Renowned for its natural diversity, spanning arid deserts & sand dunes in the red south to thriving pine forests in northern mountain valleys, the state is third, behind only Alaska and California, in boasting five national parks, 2 of which we plan on visiting. Branded collectively as The Mighty 5, a registered trademark of The State of Utah, all five parks – Arches, Bryce Canyon, Canyonlands, Capitol Reef, and Zion – are located in southern Utah's red-rock Canyon Country and are connected by some of the most scenic byways and backways in the country. Our destination for this day was to be the historic southern Utah cowboy town of Panguitch, a 3-hour, 250-mile drive south from Salt Lake City via Interstate 15. We drove 330 miles in getting there earlier today, taking a detour via Parawan and the state's Patchwork Parkway National Scenic Byway.
National Scenic Byway #3 – Patchwork Parkway National Scenic Byway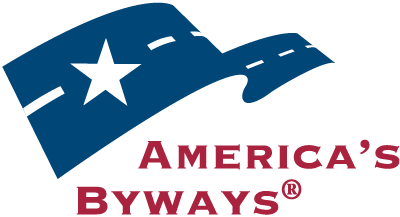 Not surprisingly, this is yet another region of Utah with a strong Mormon pioneer heritage. The story goes that during a winter snowstorm in 1864, Mormon pioneers painstakingly traversed this 48-mile mountain road connecting Parowan to Panguitch by throwing down handmade quilts onto the snow, stepping on them gingerly to avoid sinking, known simply in these parts as the 'Quilt Walk'. Today the route, paved in the 1950s, is known as the Patchwork Parkway and is a US National Scenic Byway, one that passes Brian Head and the stunning Cedar Breaks National Monument, both highlights of today's adventure on the high roads of southern Utah.
Brain Head – Resort & Peak
It was a short & pleasant drive from Parowan to Brian Head. Steep too; at 9,800 feet (3,000 metres), Brain Head is the highest town in Utah and the 2nd highest elevation town in the US overall. With a year-round population of barely 100, the place is dead most of the year. It comes alive during the winter ski season. A ski resort was established here in 1964. That was 11 years prior to the incorporation of the town itself meaning Brian Head is more ski resort & less town. And that much is obvious – while passing through we took some time to view the snowless slopes, the closed-for-the-season ski lifts, & the empty log cabin condominiums. I can't recall seeing one soul.
Cedar Breaks National Monument
The natural rock amphitheatre of Cedar Breaks National Monument stretches for 3 miles (4.8 kilometres) across and reaches a depth of 1-half mile (760 metres), a giant spectacle full of fanciful rock formations wrapped in bold and brilliant colours. While the first we've encountered as we head south, Cedar Breaks National Monument is a product of many of the same forces that created the other famous red landscapes of the Southwest, mainly uplift & erosion. The scene of a massive lake some 60 million years ago, one that covered most of southern Utah, tectonic uplift – about 16 million years ago – followed by some 10 million years of disintegration has shaped rock that was initially formed by the hardening of lake bed sediment into limestone. Water, in the form of summer rain & snowmelt and through the freeze/thaw cycle, has slowly carved, chiselled, broke up, & wore down the rock layers and formations, everything from fins to carving windows to arches to hoodoos, the latter a tall spire or pinnacle of eroded rock and the amphitheatre's most common formation. Shaped like a huge coliseum, the overlooks peering into the amphitheatre provide a spectacular view of the different features that result from this slow, constant change. Impressed with the landscape's artistic shading and colouring, the result of oxidised iron & manganese rusting the rock sediments (pure limestone is white), early Indians called the amphitheatre the Circle of Painted Cliffs. It was renamed by early settlers many years later to Cedar Breaks: 'Cedar' for the trees that grew nearby, and 'Breaks,' another word for badlands. It was designated a US National Monument in 1933.
PICTURE OF THE DAY || DAY 12 || September 8, 2016
The Bryce Amphitheater, Bryce Canyon National Park, Utah.
Day 12 || September 8 2016
Route || Panguitch, Utah, to Page, Arizona (via Bryce Canyon National Park & Zion National Park)
Miles (Kilometres) Driven || 273 (438)
Posted From || Page, Arizona
Today's Highlight || The Bryce Amphitheater of Bryce Canyon National Park
A beautiful start to a beautiful day in a picturesque & historic cowboy town. Two national parks. Impossible roads & an All-American drive. Devil-red hoodoos & otherworldly rock formations. A mammoth valley. Rising temperatures. Imposing sun. A state line. Calories lost & an hour gained. A remarkable day in the remarkable red US Southwest. This is road-trippin'.
Shannon was charming. Our server yesterday evening in Panguitch's Cowboy's Smokehouse Cafe, she informed us obvious out-of-towners that this homegrown gal returned to the sleepy cowboy town to raise her little cowboys and cowgals. She also told us the cafe opened at 7 a.m. for breakfast. Not so today meaning we started our day by dinning instead in Kenny Ray's, something of a Panguitch institution that was open for business when we came hungrily knocking at 7:20 a.m. That was prior to snapping a few early morning shots of Panguitch Main Street and hitting the road for nearby Bryce Canyon National park, the regional jewel.
Panguitch – Southern Utah's Historic 'Gateway To Adventure'
Billing itself as a 'Gateway to Adventure', Panguitch is an obvious base for exploring many of southern Utah's natural attractions and fishing options – Panguitch means 'Big Fish' in Native American Paiute. It's a rather quaint place. Although there's not a whole lot going on in the town itself, present-day Panguitch, settled by Mormon pioneers in 1864, still manages to capture the enduring pioneer spirit of Utah with its welcoming rural charm and strong sense of heritage – the town's Western-themed main drag sits on the National Register of Historic Places and is dotted with 7 green benches dedicated to the 7 men who made the aforementioned 'Quilt Walk' in 1864. The town, renowned for its unique red brick homes, looked gorgeous bathed in soft evening light upon arrival yesterday and even better early this morning, although it was eerily quiet on both occasions. We're not sure if Panguitch needs any more time than the few hours we gave it between yesterday evening and this morning but if need be the town would be a relaxing place to while away a few days.
It's a short 25-mile, 30-minute drive from Panguitch to the rim of the region's Paunsaugunt Plateau overlooking the spectacular spectacle of Bryce Canyon National Park.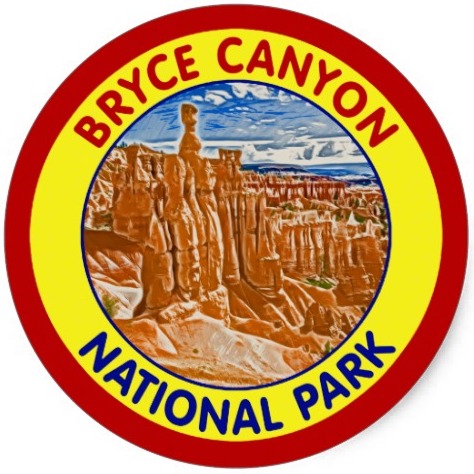 Bryce Canyon National Park
Size: 35,835 acres/145 km². Founded: 1923, as a National Monument. 1928, as a National Park. Annual Visitors: 1.7 million.
This landscape is actually a collection of natural amphitheaters — stone bowls — rather than canyons. Bryce Amphitheater covers six square miles.
Inside the hollows are hoodoos, which are tall spires of rock protruding from the bottom of arid basins. The park has more hoodoos than any other spot on Earth.
Visitors gazing at hoodoos from the basin rim or trails below see stoic, sometimes human-shaped rock forms ranging from as tall as adults to taller than 10-story buildings. Observing the upright shapes gives a sense of being a spectator in a Greek amphitheater. It's understandable why Paiute inhabitants here said the hoodoos were "Evil Legend People."
One of the world's best sites for an appreciation of the inexorable, titanic forces which have shaped the globe's surface.
– Nicholas Scrattish, historian, in "Historic Resource Study Bryce Canyon National Park"
The dramatic figures of Bryce were shaped by water's freeze-thaw cycle and by erosion from rain (as opposed to by a river carving a canyon). And they continue to be eroded.
Here, about 270 miles from Las Vegas and Salt Lake City, this landscape can be seen by car or on foot, as well as on snowshoes or cross-country skis and by winter backpacking.
This park is named for homesteader Ebenezer Bryce, a Scottish immigrant who arrived in 1875 and reputedly once said, "It's a hell of a place to lose a cow."
A less practical take on this land today includes such annual events as Prairie Dog Day and geology and astronomy festivals. And because park visitors aren't tending cattle like Mr. Bryce, they can stop to appreciate the colors of the rock, which are said to be especially vibrant after a rainstorm.
From The Washington Post – The Essential guide to all 59 U.S. national parks.
Bryce Canyon National Park
One of the premier sights of the US Southwest, the surreal landscape of Bryce Canyon National Park is not a single canyon per se but rather a spectacular series of 14 huge amphitheaters eroded into the east side of a ridge running approximately north-south for 25 miles at the edge of the region's Paunsaugunt Plateau. Each amphitheater, carved at least 1000 feet (300 metres) into a pastel palette of oxidised limestone, is crowded with thousands of bizarre & fragile animated rock sculptures – spires, pinnacles, windows, arches, and hoodoos – that to some accentuate an unreal landscape from another planet. The park is named after Ebenezer and Mary Bryce, Mormon farmers who lived in the area from 1875-1880, the first modern-day settlers in the region who aided further settlement in southwestern Utah & northern Arizona.
Scenic Rim Drive – 18 Miles Of Bryce Brilliance
Over 65 miles of trails among the towering rock formations of Bryce Canyon National Park means hiking is the best and most popular way to immerse yourself in the park's amazing geography. Stargazing is popular, too – high elevations, clean dry air, and a lack of light pollution makes Bryce Canyon one of the darkest places on the planet. But for those with limited time or energy the park's 36-mile round trip scenic rim drive via Highway 63, snaking along the rim of the Paunsaugunt Plateau, offers access to dozens of viewpoints along the elevated rim peering into & out over the Bryce brilliance.
The Grand Staircase & The High Plateaus of Southern Utah & Northern Arizona
The rim of Bryce Canyon National Park sits on the Paunsaugunt Plateau, the highest 'step' of the so-called Grand Staircase of the Colorado Plateau, the world's most complete sequence of sedimentary rocks, rocks formed over vast periods of time from sediments built up in lakes, inland seas, swaps, deserts, and forests – this region of southern Utah was once covered by a massive lake. Uplifted via tectonic movement over a period of over 500 million years, the massive step-like rock layers stretch from the Grand Canyon of the Kaibab Plateau in the south, the bottom step, through Zion National Park, the middle step, to Bryce Canyon's Paunsaugunt Plateau, the top step.
Of this vast region of unexcelled scenery in Utah and Arizona, Bryce Canyon National Park is but a short, narrow strip along the southeastern rim of the Paunsaugunt Plateau, and this plateau is only one of seven great tables that dominate the landscape of southern Utah.
– Herbert E. Gregory, A Geologic and Geographic Sketch of Bryce Canyon National Park, 1940
Road tripping through Utah is remarkable for the tremendous diversity of scenic grandeur on display, as well as for the way Utah stands out culturally from its neighbors in the American West. Each journey is a photographer's paradise, a hiker's nirvana, a Western historian's feast, and a geologist's ultimate dream world. And much of what Utah has to offer is just waiting to be enjoyed through the lens of a favorite American pastime: the road trip.
– VisitUtah.com
Bryce to Zion – Scenic Byway 12, Red Canyon & U.S. Highway 89
Leaving Bryce Canyon we hit the road south for Zion National Park. En route, and just outside the entrance to Bryce Canyon, we drove a small section of Scenic Byway 12, Utah's All-American Road.
All-American Road #2 – Scenic Byway 12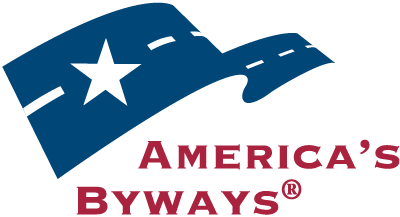 Although 124 miles long, we only drove the 15-mile westernmost portion of Utah's All-American Scenic Byway 12, a road that negotiates an isolated landscape of canyons, plateaus, and valleys ranging from 4,000 to 9,000 feet above sea level. Luckily for us, one of the highlights of the whole 124-mile route falls along the portion of the road we did drive, namely the beautiful red rock formations of the oft overlooked Red Canyon in Dixie National Forest.
You can perhaps imagine my surprise at the indescribable beauty that greeted us, and it was sundown before I could be dragged from the canyon view. I went back the next morning to see the canyon once more, and to plan in my mind how this attraction could be made accessible to the public.
– J.W. Humphrey commenting in 1915 on his desire to get road access to Bryce Canyon.
Zion National Park – Rocks
It's a little over 70 miles south on U.S. Highway 89 from Bryce Canyon National Park to Zion National Park. With a stop in a roadside diner in Hatch en route, we arrived on the outskirts of the park mid-afternoon. Neither of us were quite sure what to expect from Zion – neither of us had read up on it prior to arrival – but it didn't take long to get an appreciation for the park's huge sandstone cliffs and narrow, sheer-walled canyons. Make no mistake, Zion National Park, which perhaps boasts the most spectacular scenery in all of Utah, rocks.
Zion National Park
Size: 147,237 acres/596 km². Founded: 1909, as Mukuntuweap National Monument. 1919, as Zion National Park. Annual Visitors: 3.6 million.
Americans look anything but sedentary here among the formations of sedimentary rock. The terrain invites climbing, scrambling, hiking, wading and canyoneering. Although shuttle buses and cars can access views, sightseeing here can seem a bit like a competitive sport.
Never before has such a naked mountain of rock entered into our minds! Without a shred of disguise, its transcendent form rises preeminent. There is almost nothing to compare to it.
– Frederick S. Dellenbaugh, early explorer-topographer of the American West
Among the challenges is the Subway, a slot canyon that requires route finding, rappelling and swimming. (Permits are required.)
Lower-exertion paths are also available among the trails that meander throughout the varied landscape of desert, mountains, forests, valleys and river.
The Narrows, a canyon-network trek along the Virgin River that involves wading and, sometimes, swimming, is less challenging. The visual reward for such efforts is evident in this: Zion is one of the most Instagrammed places in the country. (Scenes in the Oscar-winning 1969 film "Butch Cassidy and the Sundance Kid" were filmed here.)
Spectacular sites include a man-made addition. As the U.S. Interior Department puts it, "Zion is home to one of the greatest engineering feats of modern times." To make the area accessible, construction began on a 25-mile stretch of road to connect Zion to the Grand Canyon and Bryce Canyon. The Zion-Mt. Carmel Highway and Tunnel, completed in 1930, includes a 1.1-mile-long tunnel that slices through Zion's sandstone cliffs. The tunnel has windows to provide views of Zion Canyon.
Early inhabitants called this land Mukuntuweap, meaning straight canyon in the language of the Southern Paiute. Zion is the Mormon name. Other names here include the Great White Throne (of white Navajo sandstone), the Watchman, Three Patriarchs, Weeping Rock, Checkerboard Mesa, Emerald Pools. Monkey flowers and hanging gardens (created by water seeping from sandstone and feeding ferns and mosses) are part of a diversity that's made possible by the park's location at the intersection of the Colorado Plateau, Basin and Range Province and Mojave Desert.
This park is open all year, and fans of snowshoeing and cross-country skiing flock to Zion in winter.
From The Washington Post – The Essential guide to all 59 U.S. national parks.
Zion National Park & The Zion-Mount Carmel Highway
Carved, yet again, over vast periods of time by water, Zion National Park is the most visited of Utah's Mighty 5 national parks. While long trails provide access to large areas of high elevation backcountry, the park is centred on a monumental canyon, Zion Canyon. Measuring 15 miles long & half a mile deep and accessible by road from the south & east means this is where most of the park's visitation is concentrated. While the canyon itself is an eyeopener so too is getting access to it via the Zion-Mount Carmel Highway, an impossible road winding through soaring towers and massive monoliths and one which creates a spectacular grandeur of its own.
Zion to Page, Arizona
The shadows were long when we were departing Zion and it was dark when we rolled across the Utah-Arizona state line and into Page, Arizona, a 2-hour drive from Zion's eastern entrance. It was late although not as late as we assumed; the daylight-saving time that Arizona doesn't observe means we gained an hour. We needed it. Finding accommodation in Page was more of a challenge than it probably should have been. We've two nights here. It'll be nice to stay put for a while. Needless to say there are a lot of red delights to see around here, too.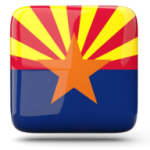 Arizona
State Nicknames – The Grand Canyon State; The Copper State. State Motto – Ditat Deus (God enriches). Admitted To The Union – February 1912 (48th state). Population – 6.8 million (14th most populous state). Area – 114,000 sq miles (6th largest state). Capital – Phoenix. National Parks – 3 (Grand Canyon, Saguaro & Petrified Forest). National Scenic Byways/All-American Roads – 5/1. Famous For – That canyon; cacti; 'Standing on a Corner'; water shortages; scorching summers; John McCain; MLB Spring Training; National Monuments. State Highlight – That canyon (again). Arizona Titbits – Despite the state's aridity, 27% of Arizona is forest, mostly in the pine-covered north-central region; it's the only one of the Contiguous United States, i.e. the lower 48 states, that does not observe Daylight Saving Time; the state boasts 18 National Monuments, the most of any state; 15% of Arizona is privately owned land; Arizona accounts for two-thirds of the nation's output of copper.
Day 13 || September 9 2016
Route || Page to Grand Canyon North Rim
Miles (Kilometres) Driven || 307 (494)
Posted From || Page, Arizona
Today's Highlight || Bison in Grand Canyon National Park
Today, road trip day 13, was a hot day, a busy day, and surprisingly it wasn't all red all of the time. It was a day of two halves – Arizona's famed Horseshoe Bend of the Colorado River in the morning and a different, third perspective on the Grand Canyon, the grandest canyon of them all, in the afternoon/evening. Yes, it was a day spent looking at grandiose eroded holes in the ground, the big – BIG – attractions in these parts.
The greatest hole on earth.
– Lonely Planet USA, 6th Edition, commenting on the Grand Canyon
Horseshoe Bend
I was looking forward to seeing it for myself. I'd seen the pictures. I'd read about it, even read tips on how to photograph it, given that it's a challenge to do so. I needn't have bothered because once I finally got to the rim of the iconic Horseshoe Bend on the outskirts of Page it quickly became apparent that I wasn't up to the challenge of adequately photographing the scene. I was more than happy to take it all in instead.
Horseshoe Bend – The Photography Challenge
The Colorado River, flowing right to left when peering over the edge, has incised a perfect loop in the region's Glen Canyon, making a 270 degree entrenched curve into the layers of sandstone that cap this high desert plateau; the orange sandstone here is part of the same massive Navajo Sandstone layer encountered in Zion National Park further north. I wasn't expecting the Horseshoe Bend spectacle to be as vast as it is – you feel really small when standing on the rim of the bend – and neither was I expecting it to be as difficult to photograph as it is, advanced warning aside. The rising sun doesn't fill the Horseshoe Bend void until mid-morning causing severe contrast issues, after which you're battling the intensity of mid-day desert light. Sunset, with the sun setting & the void in darkness creates another, different set of problems – although sunset does seem to be the most popular time of day to be here with a camera. I'm not a serious enough photographer to rise to the Horseshoe Bend photography challenge so, and after capturing a few token shots, was quite happy instead to savour the vistas while trying not to fall over the edge – it's a long way down.
Page To Grand Canyon National Park North Rim
It's a 300-mile round trip from Page to the North Rim of the Grand Canyon via the trio of US Highway 89, US Highway 89A, & Arizona State Route 67, a.k.a. the Grand Canyon Highway. The combination of hostile regional topography & a scarcity of routes over the mighty Colorado River means the drive is a lot longer than a direct line between the two point on the earth's surface would suggest. There's not a whole lot that's inviting about the landscape; it's red, barren, & very sparsely populated. A predominant feature of the region, and a feature US Highway 89A skirts for some time, is the mammoth and aptly named Vermilion Cliffs.
National Scenic Byway #4 – The Kaibab Plateau-North Rim Parkway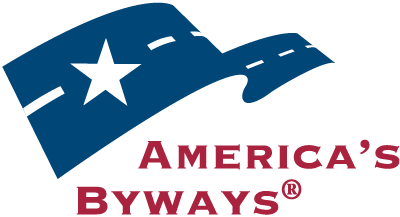 Shortly after leaving the Vermilion Cliffs behind, US Highway 89A climbs, and keeps climbing up onto the Kaibab Plateau. Reaching elevations of over 9000 feet (2750 metres), this cool region of picturesque meadows is heavily forested with aspen, spruce-fir, ponderosa pine, and pinyon-juniper woodland. It comes as a stark contrast to the arid & red lowlands encircling it and through which one must drive to get here. We were both taken aback & pleasantly surprised with the drop in temperatures and the obvious change of scenery the plateau brought; where there was red rock now there were green trees, and all in the space of a 30-minute drive.
And so to the main event of the day, the Grand Canyon itself.
Grand Canyon – one of Earth's most powerful, inspiring landscapes – overwhelms our senses. Its story tells of geological processes played out over unimaginable time spans as a unique combination of size, colour, and dazzling erosional forms… enjoy the views…
– The Official US National Park Service Grand Canyon pamphlet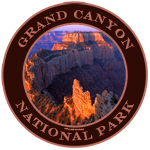 Grand Canyon National Park
Size: 1,201,647 acres/4,863 km². Founded: 1908, as a National Monument. 1919, as a National Park. Annual Visitors: 5.5 million (second-most visited).
The Colorado River gorge is notable for its depth (one mile, on average), as well as its variegated colors. It's regarded as one of the seven wonders of the natural world and is a UNESCO World Heritage site. The organization describes it on its website as "the most spectacular gorge in the world."
It became an obsession. … I was determined to put it all to music.
– Ferde Grofé, composer of "The Grand Canyon Suite"
Its dramatic beauty draws visitors from around the world. In a 2005 tourism study, 17 percent of Grand Canyon visitors needed a passport to get to it.
Vistas here have moods. Hues change by time of day and season, and canyon views vary by the perspective from all four directions (rims).
The South Rim (open all year) is the most accessible and offers classic views most associated with the canyon. Wheelchair-accessible bus tours are available. (Reservations are a must.) The Bright Angel Trail is smooth and easy to navigate. The North Rim is smaller, less visited and typically is cooler.
Those who hike to the bottom pass, geologically speaking, through a third of the Earth's existence. At the base of this naturally carved spectacle is the Colorado River, which draws water from seven states and travels 1,450 miles from its Rocky Mountains source to the Gulf of California.
From The Washington Post – The Essential guide to all 59 U.S. national parks.
Carved out by the Colorado River, the Grand Canyon (nearly 1,500 m deep) is the most spectacular gorge in the world. Located in the state of Arizona, it cuts across the Grand Canyon National Park. Its horizontal strata retrace the geological history of the past 2 billion years. There are also prehistoric traces of human adaptation to a particularly harsh environment.
– UNESCO commenting on Grand Canyon National Park
The Grand Canyon, Take 3
As one of the great tourist attractions in North America & one of the 7 Natural Wonders of the World, the UNESCO-listed Grand Canyon needs little introduction. A massive steep-sided gorge carved over a period of a several million years by the Colorado River, it stretches for 277 miles (445 kilometres), ranges in width from about 4 miles (6.5 kilomtres) to over 18 miles (29 kilometres), & in places is over 1 mile (6,000 feet, 1,800 metres) deep. There are, of course, other canyons on planet Earth. Some are longer, some are wider, and some are even deeper. But the Grand Canyon is still considered the grandest canyon of them all.
North vs. South vs. West
This was my third visit to the Grand Canyon. I'd been to the South Rim in 2003, a decade prior to a sunset visit to the Grand Canyon West, home to the overpriced Grand Canyon Skywalk. Now it was the turn of the North Rim. Ninety percent of those to peer at the Grand Canyon do so from the South Rim – it is easily accessible, every conceivable facility is available, and there are many superb overlooks and a great choice of hiking trails. The less-visited North Rim is 215 miles away from the South Rim by road, 22 miles on foot through the canyon itself, or 10 miles as the crow flies. It's much more remote and high enough in elevation to be closed during the winter months by snow; sitting at an elevation of 8,200 feet (2,500 metres), the North Rim receives 12 feet (4 metres) of snow each year as opposed to 5 feet (1.5 metres) at the South Rim which sits 1,200 feet (365 metres) lower than the North Rim. But fewer people mean more peace & more tranquility without skimping on the views. Oh the views. Sure isn't that what the greatest hole on earth is all about?
(Another) Grand Canyon Sunset
We purposely arrived at the North Rim late in the afternoon to ensure we were still there for sunset. A 23-mile, 45-minute drive from the Visitor Center via the park's twisting road got us to Cape Royal Point in time, although only just, for the climax of the day.
Geologist Clarence Dutton named many of the canyon's formations
temples
, after Eastern religious and spiritual deities like Shiva and Vishnu. Cliffs, slopes, alcoves, plateaus, mesas, buttes, terraces, and platforms all make up what we call temples in Grand Canyon.
Temples form when side canyon erosion produces peninsula-like projections off the main rims. Further erosion transforms the peninsulas into islands, like Wotans Throne, and separates them from the rim, like Vishnu Temple. Erosion continues, as softer rock erodes and undercuts harder rock, until the temple is gone.
– Reproduced from data on display at Cape Royal Point
It was a careful retreat under the cover of darkness along Arizona State Route 67, the threat of startled Kaibab Deer lurking by the roadside keeping speed in check. This would not be a place to require assistance. We rolled into Page late, and for the second night running, the end of yet another busy day. A late start to day 14 might just be in order.
Day 14 || September 10 2016
Route || Page to Kayenta, Arizona (via Upper Antelope Canyon, Arizona & Monument Valley, Utah)
Miles (Kilometres) Driven || 175 (282)
Posted From || Kayenta, Arizona
Today's Highlight || Dusk in Monument Valley
It felt like we slowed down today. We needed to. There was no urgency to the start of the day's activities, no alarm set. A slow Denny's breakfast & a visit to Safeway helped pass the time prior to our mid-afternoon Antelope Canyon tour, after which we, and for the very first time in the trip, headed in an easterly direction until we got to the iconic landscape of fabled Monument Valley in time for sunset. Those were the two obvious highlights on yet another red day, the penultimate day in the US Southwest and a day of relatively few miles.
Page
The region's largest town and built on a hill on land obtained from the Navajo Nation (see below), Page was only founded in 1957 as a result of needing to house the workers of the nearby Glen Canyon Dam – at the time it was simply called 'Government Camp'. The town has since grown to a population of over 7000, over a quarter of which are Native Americans – this is the first location on the road trip where we noticed this visual shift in demographic. Parched Page is a strange place; spread-out & largely soulless, it's short on both character & attractions. That said, it was a good base for two nights. And therein lies the Page plus, as a gateway to the Grand Canyon North Rim, Glen Canyon National Recreation Area, Lake Powell, & Antelope Canyon.
On the outskirts of Page is the very reason the town is here, the Glen Canyon Dam.
Northern Arizona - Indian Reservations & The Navajo Nation
The wounds are healing but the scars remain, a testament to the uprooting and forced relocation of thousands of Native Americans to reservations
– Lonely Planet USA, 6th Edition, commenting on Navajo Nation
Some of Arizona's, indeed the American Southwest's most photogenic landscapes lie in this northern portion of the state, a parched red-rock land locked in ancient history. Inhabited for centuries by Native Americans, today much of Arizona (approximately one-quarter) is made up of Native American Indian Reservations. One such reserve is the 27,425 square miles (71,000 km²) semi-autonomous Native American territory called Navajo Nation. First established in 1868, it starts just outside Page and occupies the northeastern corner of the state while also spilling into neighbouring Utah & New Mexico. It is the largest land area retained by a US tribe & is managed as a sovereign Native American nation. In a bid to keep their culture alive, many of the Nation's some 300,000 population still speak Navajo as their first language.
The Navajo Nation rely heavily on tourism. Three of the region's prize draws that we plan on visiting over the coming days – Antelope Canyon, Monument Valley, & the Four Corners Monument – are all on Navajo land with fees charged to access them. First up, Antelope Canyon.
Antelope Canyon
It's a popular attraction. Very popular with 4x4s full of tourists being whisked the 10 miles from the town to the canyon an ever-present Page sight. We almost didn't get a place on a tour, the only way to visit the canyon. The Page/Lake Powell Tourism Bureau was much more helpful than the gruff staff in the Antelope Canyon Tours Inc. office, one of many tour operators running tours to the canyon. The accommodating ladies manning the bureau managed to secure us two places with a different tour provider, Adventurous Antelope Canyon Tours, on a mid-afternoon tour, not the best time to view the canyon, if indeed there is a 'best time' to view what is a perennially crowded attraction (but still a must-see nonetheless).
Eastbound
After emerging from the bowels of Upper Antelope Canyon, we were back on the road. After 13 days of driving in a westerly & then southerly direction, it was finally time to head east. It's a 90-minute, 90-mile drive via Arizona State Route 98 and US Route 160 from Upper Antelope Canyon to the Navajo Nation town of Kayenta, a scruffy, dry (as in alcohol-free) & somewhat depressing town with poor infrastructure, few services and high prices. The less said about Kayenta the better but at least it proved convenient for accessing nearby Monument Valley, 25 miles away.
Monument Valley – 'God's Treasure'
Monument Valley is a large desert basin area of world-famous towering red rock sandstone pillars, or buttes, surrounded by empty, sandy plains. The epitome of a Western landscape & called 'God's Treasure' by John Wayne, it is one of those iconic landscapes already familiar to those who haven't yet visited – the scene has been immortalised in many a Hollywood Western, TV commercial, & documentary and it is one of the most photographed landscapes on earth. With a valley nowhere in sight, this is a wide, flat, desolate landscape interrupted by formations rising hundreds of feet into the air, the crumbling last remnants of the sandstone layers that once covered the entire region. Shared by Utah and Arizona & falling within the boundaries of Navajo Nation, most of the surrounding landscape is part of the Monument Valley Navajo Tribal Park, known by the Navajo as Tse'Bii'Ndzisgaii, effectively the Navajo Nation equivalent of a US National Park. Established in 1958 by the Navajo Nation Council, the park's scenic road, its so-called Valley Drive, is a self-guided 17-mile (27 kilometre) dirt road, 13 miles of which is a loop around some of Monument Valley's most notable features. We got a memorable look at some of those features this evening from afar, from the side of US Route 163. We'll get a much closer at them tomorrow, on road trip day 15.
Day 15 || September 11 2016
Route || Kayenta, Arizona, to Durango, Colorado (via Monument Valley, Utah, the Four Corners Monument, & New Mexico)
Miles (Kilometres) Driven || 252 (405)
Posted From || Durango, Colorado
Today's Highlight || Monument Valley Loop Drive
We partook in a rather enjoyable game of geographical Twister today. Eight times we drove across state lines belonging to 4 different states in the so-called Four Corners region of the southwest. We even stood in the four states at the same time. Well, kind of. Oh, and having entered yesterday, today we exited a nation. Navajo Nation. But when all was said and done, and after 5 days of red rock and sand, we bid adieu today to the US Southwest. Things are a tad greener here in southern Colorado. Cooler too with more chill on the way.
It was a beautiful day today. We were on the road early for Monument Valley Navajo Tribal Park, the drive there from Kayenta as memorable this morning as it was yesterday evening.
Monument Valley Navajo Tribal Park's Valley Drive
The empty desert of Monument Valley Navajo Tribal Park is crossed by many private sandy tracks leading to Navajo settlements. Among these tracks a 17-mile unpaved road, the self-drive Valley Drive, is the park's big attraction. Although guided tours do visit places not reachable on the Valley Drive, it's still probably the best way to experience the towering sandstone rock formations of the Monument Valley desert environment, the iconic mesas, buttes, & spires. The road is dusty & bumpy in parts while smooth in others and is navigable by low clearance vehicles, although it might be unsuitable for such vehicles in wet conditions. We spent about 3 hours on the drive this morning, our apprehension over whether we should be subjecting our little Hyundai Accent to the road disappearing not long after we set off from the overlook beside the park's Visitor Center.
It was a 100-mile, 2-hour drive from Monument Valley to the Four Corners Monument. In getting there we left Utah, unfortunately for the very last time, entered Colorado, exited Colorado, and entered New Mexico. It's fun here in the so-called Four Corners Region of the US Southwest.
Four Corners Monument
The Four Corners Monument marks the quadripoint where the states of Arizona, Colorado, New Mexico, and Utah meet. Kind of. Almost. Give or take. It is the only such point in the US and it's quite popular with Twister (the game) fanatics despite its remote location. The site, which also marks the boundary between two semi-autonomous Native American governments, the Navajo Nation & the Ute Mountain Ute Tribe Reservation, is maintained as a tourist attraction by the Navajo Nation Parks and Recreation Department. The origins of the state boundaries marked by the present-day monument occurred just prior to, and during, the 1861-1865 American Civil War at a time when the United States Congress acted to form governments in the area to combat the spread of slavery to the region; the boundary marked the divide between the slave South and the free North. Surveying was rather primitive back then so needless to say pinpoint accuracy was something akin to wishful thinking & errors were inevitably made. Regardless, and even though it was admitted in 2009 that the small present-day bronze disk pinpointing the exact, as determined some 160 years ago, quadripoint is 1,807 feet (551 metres) east of where it should be, a ruling written into law around the same time legally recognises this as the border point. So let that be the end of it & never again let irrefutable facts, not to mention modern-day GPS technology, disrupt a good moneymaking enterprise.
New Mexico
Although it famously spans four states, the access road & car park for the Four Corners Monument lie in New Mexico. Not accounting for Four Corners Monument shenanigans, we drove into and out of the state a few times over the course of an hour. It was a brief visit to road trip state number 10 but a visit nonetheless.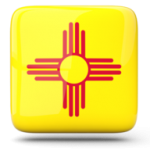 New Mexico
State Nickname – Land of Enchantment. State Motto – Crescit Eundo (It Grows As It Goes). Admitted To The Union – January 1912 (47th state). Population – 2 million (36th most populous state). Area – 121,600 sq miles (5th largest state). Capital – Santa Fe. National Parks – 1 (Carlsbad Caverns). National Scenic Byways/All-American Roads – 8/1. Famous For – Being scorched; aliens & UFOs; chilies; Atomic bomb tests; Henry McCarty, a.k.a. Billy the Kid (he died here); Native American wars; ancient pueblos, communal villages built by Native Indians. State Highlight – Carlsbad Caverns National Park. New Mexico Titbits – Among US states, New Mexico has the highest percentage of Hispanics, including descendants of the original Spanish colonists, the second-highest percentage of Native Americans as a proportion of the population after Alaska, and the fourth-highest total number of Native Americans after California, Oklahoma, and Arizona; New Mexico was called such 140 years prior to present-day Mexico receiving its name.
All-American Road #3 – San Juan Skyway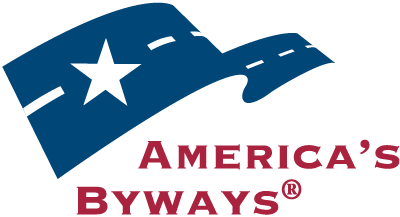 It's a 90-mile drive from the Four Corners Monument to Durango, Colorado via US Route 160. The final 46-mile stretch of that road, from Cortez to Durango, forms a section of the All-American San Juan Skyway. With a total length of 233 miles, the so-called "Road to the Sky" loops a portion of southern Colorado offering views from the towering 14,000-foot San Juan Mountain range to rolling hillsides speckled with ancient Indian pueblo ruins and quaint Victorian towns with hot springs & narrow-gauge railroad attractions, just like Durango itself.
The 46-mile stretch of the San Juan Skyway we drove in getting to Durango this afternoon didn't have any of that, but it did change things up a bit. Actually, it changed things up a lot. And quickly, too. Cool & green Durango may only be a 90-minute drive form the parched Four Corners Region but visually we're on a very different planet. Make no mistake, the red Southwest is now firmly in the rearview mirror. From here we head due north. It's onwards & upwards, upwards to the mountain roads, high-altitude passes, & epic views of the Colorado Rockies.
THE UPPER MIDWEST || Wisconsin & Minnesota
DAY 01 139 miles || Chicago's O'Hare Airport to Madison, Wisconsin
DAY 02 302 miles || Madison to Saint Paul, Minnesota (via Pewit's Nest State Natural Area & Prescott, Wisconsin)
DAY 03 259 miles || Saint Paul to Bemidji, Minnesota (via St Cloud, Brainard & Walker, Minnesota)
THE DAKOTAS || North & South Dakota
DAY 04 458 miles || Bemidji to Bismarck, North Dakota (via Grand Forks, Lakota & Rugby, North Dakota)
DAY 05 459 miles || Bismarck to Deadwood, South Dakota (via Fort Yates, North Dakota & Badlands National Park, South Dakota)
DAY 06 167 miles || Deadwood & The Black Hills (Mount Rushmore National Memorial & Crazy Horse Memorial)
THE NORTHERN ROCKIES || Wyoming, Montana, Idaho, & Northern Utah
DAY 07 354 miles || Deadwood to Billings, Montana (via Devil's Tower & Little Bighorn Battlefield National Monuments)
DAY 08 262 miles || Billings to West Yellowstone, Montana (via the Beartooth Highway & Yellowstone National Park)
DAY 09 227 miles || West Yellowstone to Jackson, Wyoming (via Yellowstone National Park & Grand Teton National Park)
DAY 10 280 miles || Jackson to Salt Lake City, Utah (via Alpine, Wyoming; & Montpelier, Paris, & Bear Lake, Idaho)
THE SOUTHWEST || Southern Utah, Arizona & New Mexico
DAY 11 330 miles || Salt Lake City to Panguitch, Utah (via Brian Head & Cedar Breaks National Monument)
DAY 12 273 miles || Panguitch to Page, Arizona (via Bryce Canyon National Park, & Zion National Park)
DAY 13 307 miles || Page (Horseshoe Bend) & Grand Canyon National Park (North Rim)
DAY 14 175 miles || Page to Kayenta, Arizona (via Upper Antelope Canyon, Arizona & Monument Valley, Utah)
DAY 15 252 miles || Kayenta to Durango, Colorado (via Monument Valley, Utah, the Four Corners Monument, & New Mexico)
THE ROCKIES || Colorado
DAY 16 348 miles || Durango to Leadville, Colorado (via Wolf Creek Pass & Monarch Pass)
DAY 17 299 miles || Leadville to Estes Park, Colorado (via Independence Pass, Aspen, Berthoud Pass, & Rocky Mountain National Park)
THE GREAT PLAINS || Wyoming, Nebraska, Iowa, Missouri & Arkansas
DAY 18 307 miles || Estes Park to Cheyenne, Wyoming (via Laramie, Como Bluff, Medicine Bow, & Buford, Wyoming)
DAY 19 404 miles || Cheyenne to Burwell, Nebraska (via Scotts Bluff National Monument & Carhenge, Nebraska)
DAY 20 407 miles || Burwell to Kansas City, Missouri (via Spalding, Nebraska; SW Iowa; & Omaha, Nebraska)
DAY 21 286 miles || Kansas City to St Louis, Missouri
DAY 22 322 miles || St Louis to Memphis, Tennessee (via Dyess, Arkansas)
THE SOUTH || Tennessee, Mississippi, Alabama & Georgia
DAY 23 308 miles || Memphis to Vicksburg, Mississippi (via Clarksdale, Yazoo City & Bentonia, Mississippi)
DAY 24 336 miles || Vicksburg to Prattville, Alabama (via Selma, Alabama)
DAY 25 297 miles || Prattville to Cornelia, Georgia (via Montgomery, Alabama & Stone Mountain, Georgia)
THE APPALACHIANS || Georgia, North Carolina, Virginia & West Virginia
DAY 26 261 miles || Cornelia to Asheville, North Carolina (via Helen & Brasstown Bald, Georgia & Great Smoky Mountains National Park, North Carolina)
DAY 27 200 miles || Asheville to Galax, Virginia (via the Blue Ridge Parkway)
DAY 28 004 miles || Galax, Virginia
DAY 29 354 miles || Galax to Lewisburg, West Virginia (via the Blue Ridge Parkway & Shenandoah National Park)
KENTUCKY & THE GREAT LAKES || Ohio, Kentucky, Indiana & Illinois
DAY 30 404 miles || Lewisburg to Lexington, Kentucky (via Chesapeake, Ohio; Cordell, Kentucky; & Sandy Hook, Kentucky)
DAY 31 241 miles || Lexington to Beaver Dam, Kentucky (via Lincoln Homestead State Park & Mammoth Cave National Park)
DAY 32 190 miles || Beaver Dam to Bloomington, Indiana (via Rosine & Owensboro, Kentucky)
DAY 33 282 miles || Bloomington to Chicago, Illinois (via Indianapolis, Indiana)
DAYS 34-36 017 miles || Chicago, Illinois